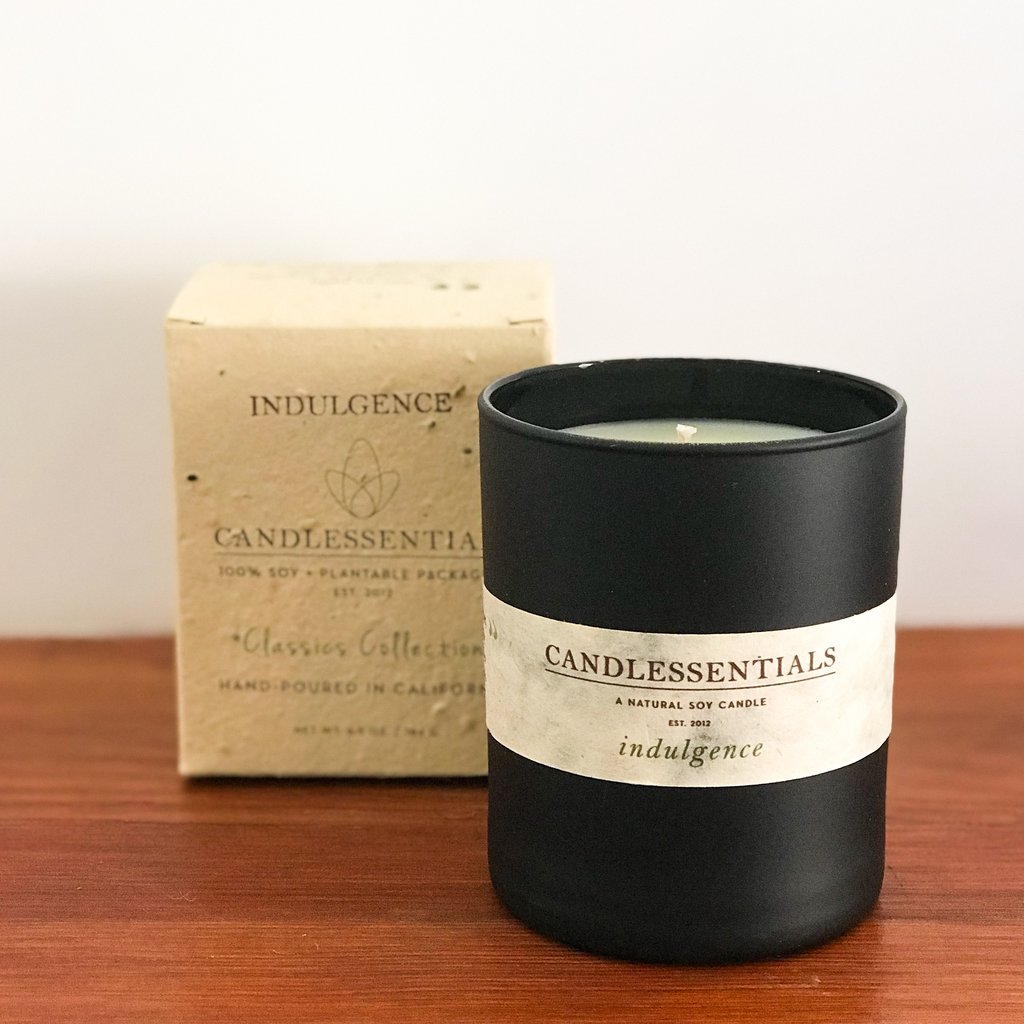 Indulgence
$29.00
This candle was given to me as a holiday gift, and I can say that its one of my favorites. I've been burning it next to my bed at night, and its calming effects has improved my sleep!  Another great thing about this candle is that the box is plantable, and grows an assortment of wild flowers! What a great concept! The Indulgence candle is magical and fills the room with a warm and spicy aroma of bergamont and vanilla. Relaxing!! Read more below about this wonderful candle……
THE INDULGENCE CANDLE
For a scent that is just as at home in a bachelor pad as it is a family home, our Indulgence soy candle is the perfect choice. The beautiful blend of bergamot, vanilla and oakmoss create a deep earthy aroma with an edge, while the notes of bourbon create a powerful, exotic scent. Place this candle in any room in your home for rich, bold aroma.
Net Wt, 6.5 oz | 35-40 hour burn time
Scent Family: Woodsy, Spicy
As part of our dedication to using natural ingredients, each of our hand-poured soy candles comes in sustainable packaging. Each box features embedded seeds, so you can plant the packaging in your yard, garden or window box. The seeds produce beautiful wildflowers that add beauty to your home.
Visit Candlessentials.com
Comments
comments