During this time of Covid-19, Americans have searched for a better existence. Discovering  improved ways of living have been the trend including, choosing healthier diets, exercising more regularly, taking online classes, or managing  mental health to name a few. The main focus has been just to be better.
As a fitness trainer and lifestyle mentor, I've work with many clients to  help improve their self-being through various programs. The programs are typically geared for weight loss, improved body composition, stress reduction, and  self awareness. When implementing these programs, there is never one single method that works, and certainly they're not a one-time fix! Self preservation requires  a life-time plan that must be tailored to a  person's needs. In order for a this  plan to be successful, all parts must be mastered  
The following article was written by one of the nation's acclaimed health and fitness experts, Brad Krause. It  discusses self-care which contributes to a big part of self preservation. Use this article as a  guide to help steer your self-preservation  plan in the right direction.
Take These Self-Care Steps for Better Mental Health
Witten By: Brad Krause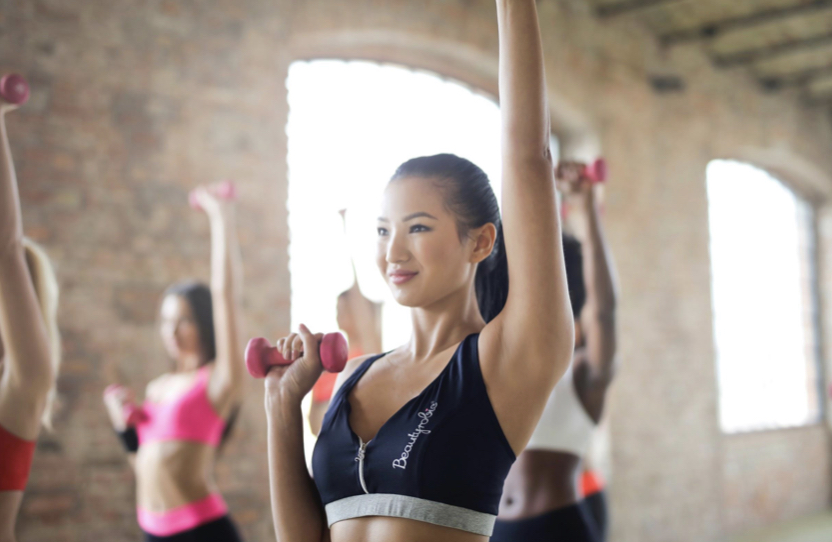 Self-care is all about taking the time to invest energy into your own well-being. While it sounds straightforward, in today's busy world, this is often easier said than done. You can manage by gradually integrating healthy habits into your everyday life and even using technology to your advantage. If you're looking for a mental health boost, check out these self-care tips and put them into practice regularly.
Exercise daily
One of the best things you can do to relieve stress is to engage in physical activity. Exercise generates endorphins, the feel-good neurotransmitters in your brain that help you feel joy. This helps to lower symptoms associated with depression and anxiety.
If you are new to exercising, the prospect of breaking a sweat may be intimidating. There are many fun workouts you can try, however, including at-home training sessions for beginners. These include everything from Pilates moves designed to target the glutes, thighs, and abs, to a three-day flexibility challenge.
Make your home more relaxing
There are small ways we can promote relaxation in our homes. Indoors, you can declutter, repaint the walls in soothing colors, and add more houseplants. When it comes to the outside of your home, you can start a garden or add a fountain. Or maybe you want to take on larger projects like installing a new backyard patio or a hot tub. If you don't have the funds to pay for these improvements, consider refinancing your home. A refinance will allow you to take out a new mortgage that can free up cash if you give up some equity in your home. It's important to note that refinancing applications have increased since COVID-19, so yours may take longer to process.
Eat right
A healthy diet is important to your mental well-being. This means getting the right balance of protein, whole grains, vegetables, fruits, and dairy. If you don't get enough nutrients from your dietary intake, a supplement can help. "Nutrient-based prescriptions also have the potential to assist in the management of mental disorders," PsychCentral explains. For example, omega-3 supplements can support brain health.
Adding akkermansia and bifidobacterium, among other "good" bacteria, to your diet is also wise. These support optimal overall health by introducing more of the "good" bacteria to your gut. Gut health has been directly linked to mental health as these bacteria also interact with the body on ahormonal level. They can help switch off the production of hormones like cortisol, which causes stress. The right balance of bacteria also supports healthy digestion. Check out the latest gut-health apps like Happify and Deliciously Ella.
Embrace personal care
Your personal hygiene doesn't just impact the way you look, it also affects your brain. Dental care is one of the most important hygiene steps you can take to protect your mental health. One of the most compelling cases for this is the proven link between dental care and Alzheimer's disease: Porphyromonas gingivalis (Pg), a bacterium that plays a role in driving Alzheimer's disease, is the same bacteria responsible for gum disease.
To take care of your teeth and gums and prevent periodontal disease, brush twice per day and floss every evening. See your dentist for regular checkups. They can provide an extra-thorough teeth cleaning to remove plaque and tartar buildup you can't get rid of yourself.
Get enough sleep
Sleep deprivation will take a toll on your mental health. Some 50 percent of patients with psychiatric problems report having chronic sleep troubles. They seem to be particularly prevalent in individuals with depression, anxiety, ADHD, and bipolar disorder, as Harvard explains. If you have trouble sleeping, adding daily exercise to your routine can help. You can also try relaxation techniques like meditation and deep breathing before bed.
Self-care for mental health is a 24-hour-a-day commitment. You must not only change your habits during waking hours but also ensure you are getting sufficient rest at night. The steps outlined above provide a comprehensive approach that addresses your total daily cycle. Give yourself time when implementing these changes; science shows it takes 66 days to form a new habit. Within a couple of months, this self-care lifestyle will feel natural.
Photo Credit: Pexels
Introduction by: Eric Cooper
The opinions expressed within this article are the personal opinions of the author. ECF is not responsible for the accuracy, completeness, suitability, or validity of any information on this article. All information is provided on an as-is basis. The information, facts or opinions appearing in the article do not reflect the views of ECF and ECF does not assume any responsibility or liability for the same.
Comments
comments